---
Train Your Playground Supervisors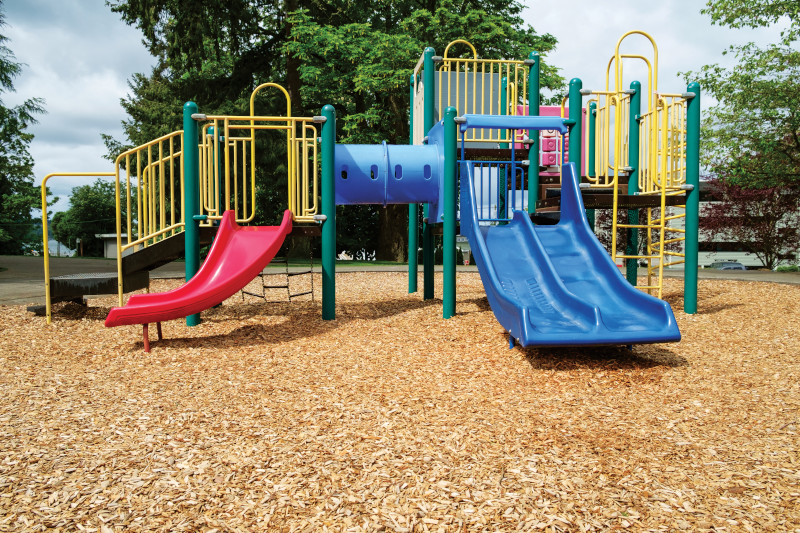 About 70% of all school and childcare injuries happen during recess or physical education. Schools can prevent many of those injuries by providing proper supervision. CM Regent is committed to giving schools the information they need to keep children safe. That safety starts with training your supervisors.
Children usually are focused more on play, and less on making safe decisions. Supervisors, however, should be watching children constantly. The Consumer Product Safety Commission's "Handbook for Public Playground Safety" offers several more tips for supervisors:
Check equipment every time children are on the playground, and make sure children know any broken equipment is off-limits. Consider providing additional barrier protection to further deter children from trying to access this equipment (for example, 'A' framed traffic barricades, temporary construction fencing or caution tape).
Make sure protective surfaces are properly maintained. If surface material is peeling off, for example, it can become a tripping hazard.
Check that children are wearing appropriate footwear. Sandals or flip-flops can be dangerous on some kinds of equipment.
Watch for dangerous horseplay. Children should not be throwing surfacing material or other loose items, and they should not be pushing or fighting each other.
Enforce proper usage of equipment. Children often are tempted to climb up slides or on the outside of enclosed slides. This is dangerous not only because they could lose their footing and slip, but also because they could collide with other children who are using slides appropriately. If children refuse to use equipment safely, supervisors should remove those children from the playground area.
Check for unsafe modifications, such as ropes tied to playground equipment, and remove them.
Provide signage indicating the appropriate age for the equipment on each playground. Most playground equipment is designed for ages 5-12, which increases the risk of injury in children ages 5 and under.
Remember that appropriate supervision can make a big difference in the number of playground accidents you experience. For more risk management advice, visit our risk control resources.