---
CM Regent provides free playground inspections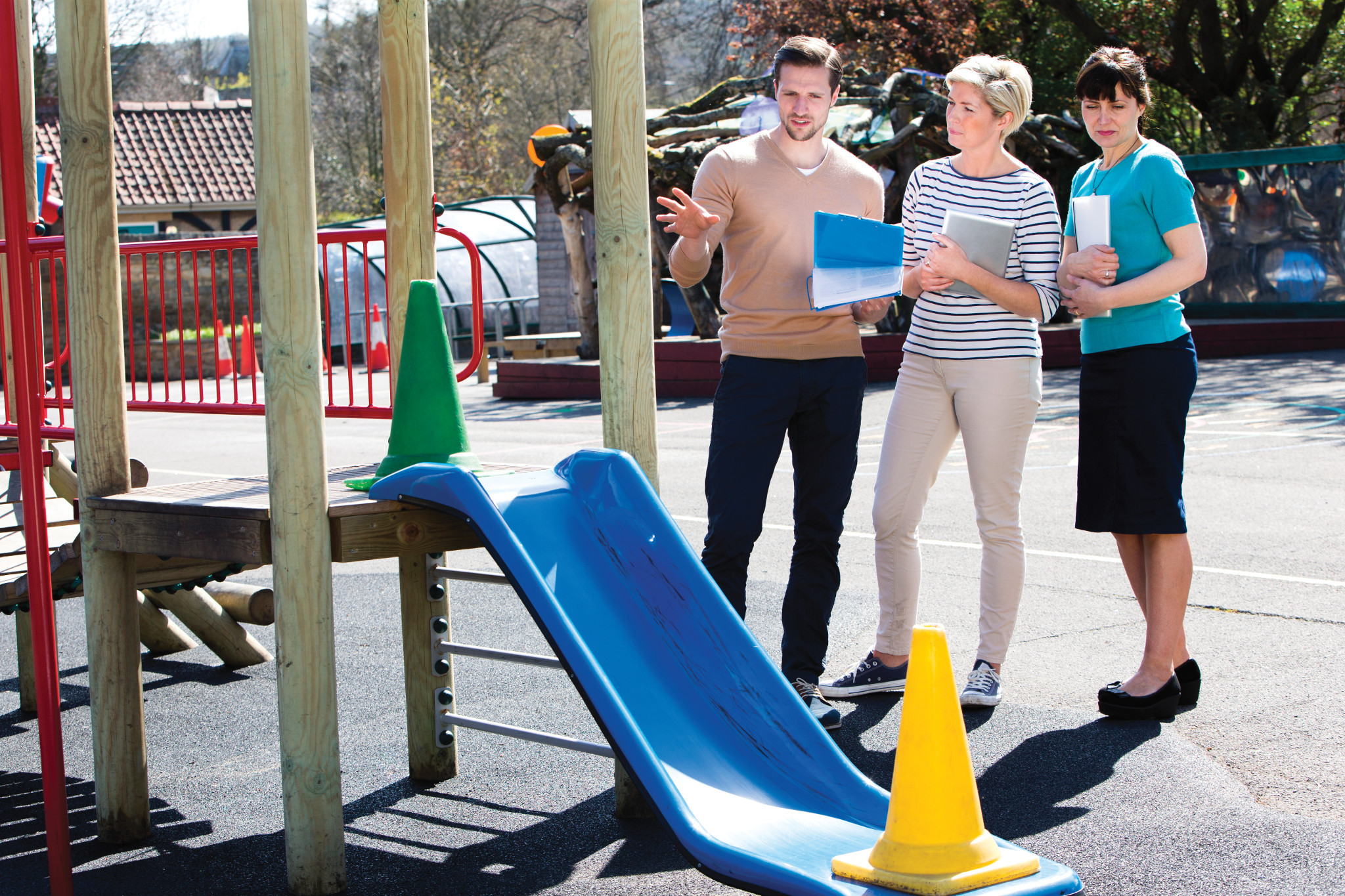 As a school entity, you can minimize injuries to students and members of the community who play on your playgrounds through playground supervision, maintenance inspections and safety audits. All the precautions in the world may not prevent injuries if your playground equipment is faulty, damaged or worn.
There are two important components to keeping your playground equipment free of hazards—playground maintenance inspections and a playground safety audit. Here's some more information about both:
Playground maintenance inspections
It is important to establish a playground preventive maintenance program to identify and complete minor repairs before playground equipment components fail. This attempts to avoid costly repairs associated with replacement before equipment has reached its "end-of-service" life.
When staff members perform playground maintenance inspections, they should be:
Inspecting for missing parts or worn moving parts.
Tightening loose and/or replacing missing fasteners.
Verifying playground use zone is free of exposed concrete and tree roots, and protective surfacing material is absent of vegetation.
Making sure there is an appropriate depth of surfacing material beneath equipment and within the use zones.
Inspecting wooden structures for cracked or splintered wood.
Checking that metal, rubber and plastic components are free of cracks, dry-rotting, coating/paint failure and pooling water.
CM Regent's Risk Control Consultants are Certified Playground Safety Inspectors (CPSIs). One of the benefits of being a CM Regent customer is that your playgrounds are inspected during routine risk control surveys of your facilities against industry accepted consensus standards. This inspection uses the Consumer Product Safety Commission (CPSC) Public Playground Safety Handbook Guidelines to identify hazards and recommend corrective actions to reduce the potential for playground injuries.
The inspection by CM Regent's Risk Control Consultants does not replace your school's playground maintenance inspections but should supplement them.
CPSI audit
As a CM Regent customer, you are also eligible to receive a free audit of playground equipment upon request. This audit is more in-depth and time-consuming and should be scheduled for each playground separate of a routine risk control survey inspection. A playground safety audit uses the American Society for Testing and Materials International standards when making recommendations to mitigate playground hazards.
We recommend that you perform an audit on an annual basis or following the installation or modification of playground equipment. Typically, schools hire outside contractors to perform such an audit, but the experts at CM Regent offer this free service as part of our value-added risk control services.
If you are planning to install new playground equipment, our CPSIs can also consult on the proper design. They can help you determine which equipment is appropriate for certain age groups, proper surfacing material depths and use zones.
Contact Risk Control to learn more about how you can bring a Certified Playground Safety Inspector to your school.
Check out these additional resources to keep your students and visitors safe.