---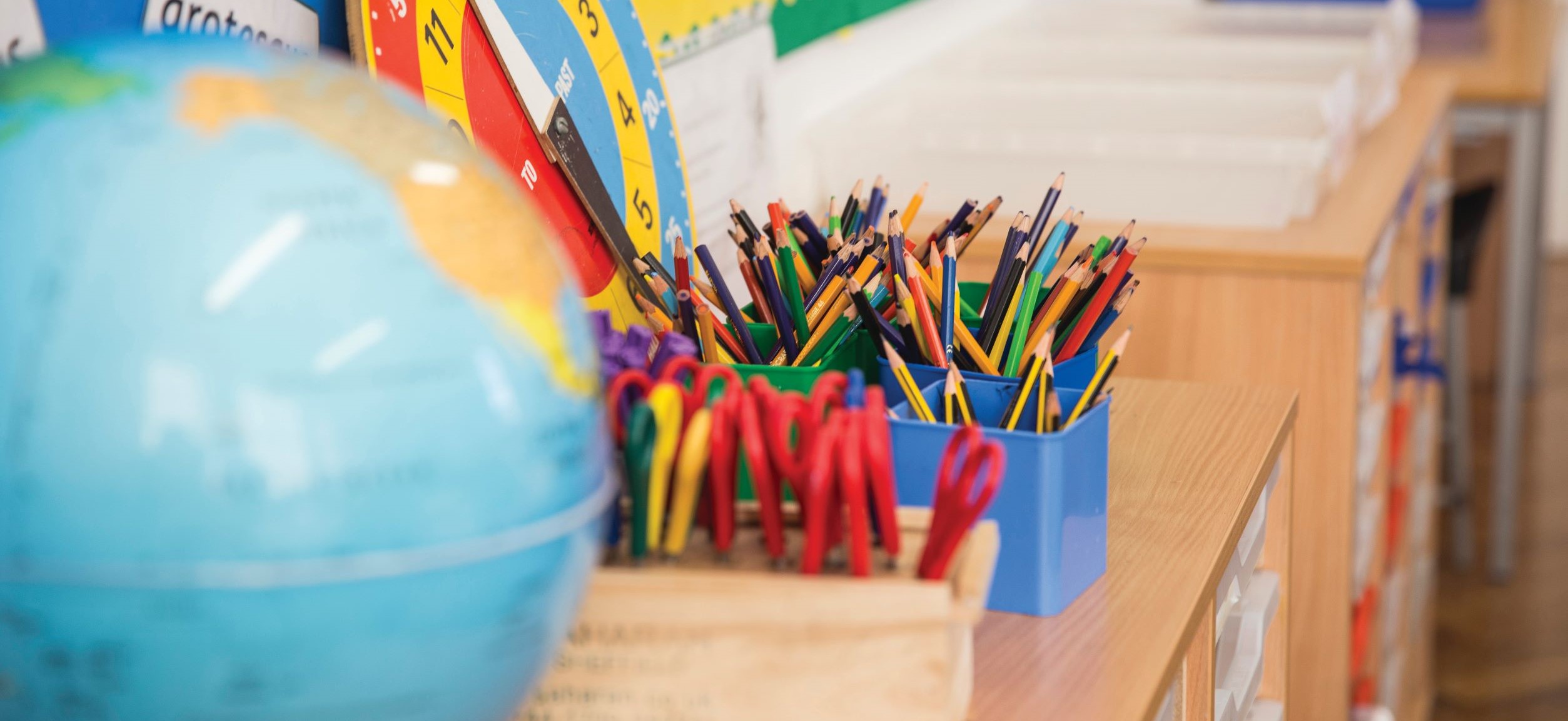 The return to school every fall truly is a wonderful time of year. It is gratifying to see so many students in your buildings once again, ready to take on the task of learning. Over the summer months, your staff may have forgotten some of the basic safety tips they need to avoid injuries in the new school year. Take some time to remind them about the following safety topics:
Preventing falls from a height
While preparing their classrooms and maintenance closets and stocking shelves, they can avoid injuries by using the proper equipment to reach shelves and locations above their heads. Make sure each staff member knows the location of the nearest ladder or step stool, and uses them instead of climbing onto the nearest chair or table.
Avoiding wet and slippery surfaces
Remind your staff to be on the lookout for puddles or damp surfaces — particularly when it's raining. They should use caution where puddles and spills tend to occur, such as near a water fountain, in the cafeteria, and in entrances to the building. If they notice a spill, they should ask for it to be cleaned up immediately, and not leave the area until clean-up has begun. They should also wear footwear with the appropriate tread for the conditions in which they will be walking.
Keeping clutter out of the hallways and classrooms
As staff members prepare their rooms and make changes, they should avoid clutter as much as possible. They can work with custodial staff to keep hallways and stairways clutter-free, and consider reconfiguring their classrooms to eliminate trip hazards such as backpacks, boxes and electrical cords.
Preventing back and soft tissue injuries
As schedules start ramping up again, staff members may be tempted to lift items that could harm their back. If their task requires them to move items that are an awkward shape or heavy, they should consider using safe lifting procedures or a wheeled cart or dolly. Take into account the weight of the object prior to completing the lift — test the weight by lifting a corner and seek assistance from a co-worker for heavy and awkward objects. Because body positioning can also cause injuries, they can break tasks into intervals that do not require them to remain in a kneeling, seated or standing position for extended periods of time.
For more resources to help your staff prevent injuries, check out our Employee Safety Risk materials.