---
Weapons Storage Practices in Educational Buildings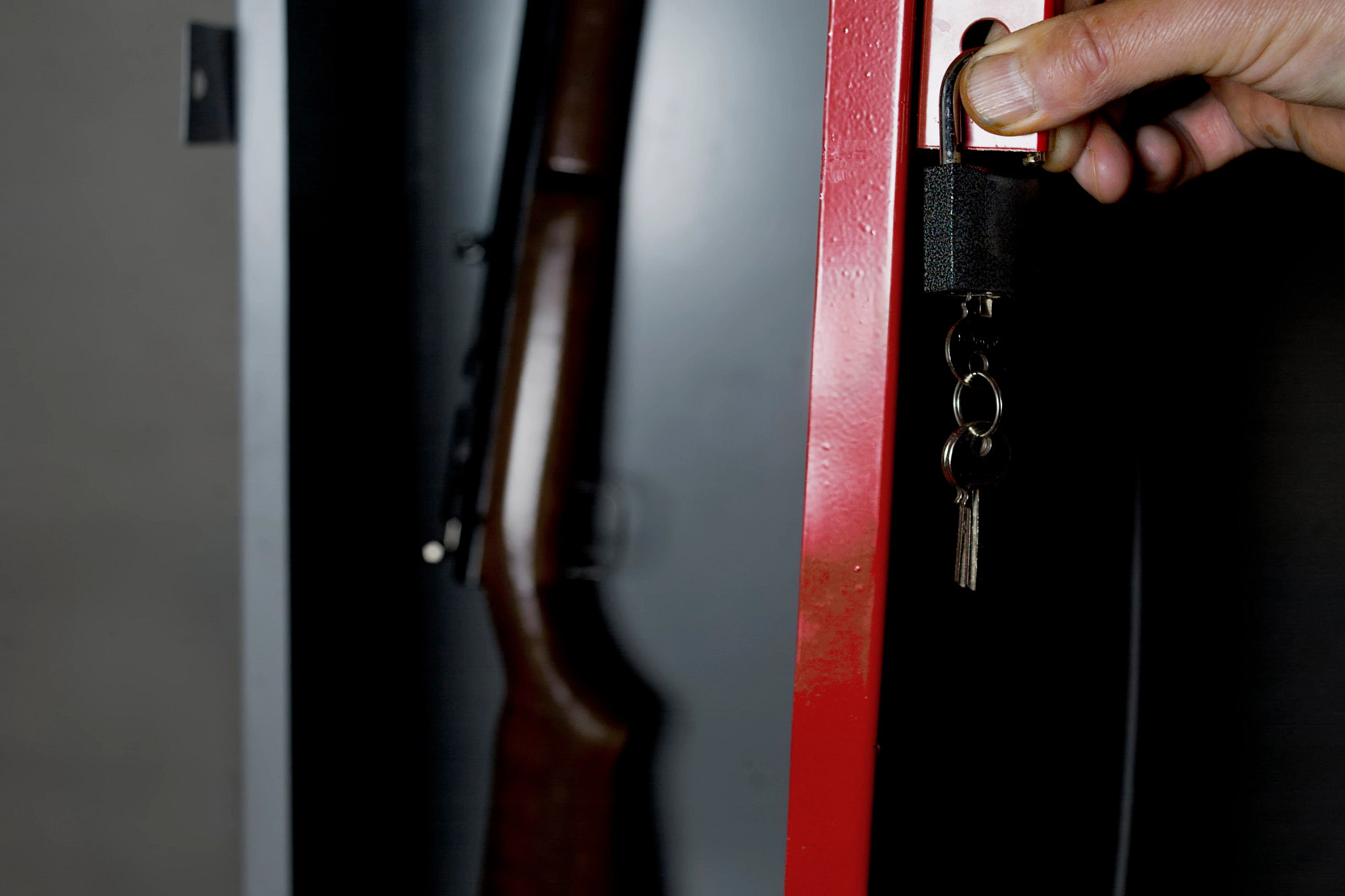 Unfortunately, school shootings are occurring at an alarming rate and the ability to quickly respond to an active shooter is an emphasis for all educational entities. To expedite response to intruder events, schools are forming school police departments comprised of School Police Officers (SPOs) and/or School Resource Officers (SROs). The ability for trained SPOs to quickly respond to incidents may prompt questions on secure storage and access to tactical gear and weapons within the school building. Below are industry accepted practices to enable armed police officers to access tactical gear and weapons while restricting access by non-authorized building occupants.
The school's board of directors and legal counsel should consult with the school police department to determine which weapons (i.e., shotgun, modern sporting rifle, handgun, etc.) and tactical gear are appropriate for use by SPOs in responding to an intruder event.
All armed SPOs should maintain a municipal police officer certification or equivalent state law enforcement accreditation certification.
Consult with legal counsel on state statutes and/or department of education requirements that may apply to your educational entity.
Provide SPOs ongoing training on the department's standard response protocol of research-based actions/drills designed to prepare students, staff and the community for emergency situations.
Armed officers should be required to complete "range time" or "practice" throughout the year to remain proficient on each weapon provided and available, as deemed appropriate by the board of directors,
Provide armed SPOs with any supplemental training required for the different types of weapon(s) available.
A sole individual, such as the school police department's chief, should be responsible to inspect, verify and inventory all weapons/ammunition.
Prohibit unauthorized access to any areas designated for the secure storage of weapons/ammunition; these areas should only be accessible by certified school police department officers.
Access to weapon storage areas should not be keyed and accessible using a building master key.
Weapons should be stored in a safe designed and constructed specifically for weapon storage. The following should apply:
Biometric access (suggested).
Bolted to the floor.
Stored in a room that can only be accessed by SPOs.
Ammo stored in a separate safe from the weapons themselves.
Weapon storage safes should be in a room/storage closet that does not have any windows, outside exits or the possible access from the ceiling. The access door shall be solid wood or metal with the hinges designed and located so the pins cannot be pulled from outside the room.
Door locks shall be the cylinder type with locking bots or bars that cannot be pushed back with a thin instrument such as a blade or plastic card.
Ballistic shields and other defensive gear should be stored in the same location where SPOs access weapons. Additional ballistic shields should be strategically and discretely placed in other areas of the building.
Download our Active Intruder Toolkit, or check out our other Risk Control Resources for more information on how to keep your students and staff safe.