Training and Events
Continous learning and discussing issues with peers are two important ways school management can keep up-to-date on school safety issues. CM Regent Insurance Company participates in both by providing ongoing training and attending events that bring together school professionals.
Mold Identification & Remediation Webinar
Though we all embrace summer's sunshine and warmer weather, higher temperatures and empty buildings mean summer is an opportune time for mold to grow undetected in schools. Now is the time to focus on preventing and remediating mold so that in fall, your school year starts off right. How do you spot dangerous mold, and what can you do to get rid of it (and prevent it in the first place)? Join the CM Regent Risk Control team for an overview on mold identification, inspections and remediation techniques that can help keep your students and staff safe.
Webinars will be held:
Tuesday, July 30, 2019 9am-10am EST
Tuesday, August 6, 2019 10:30am-11:30am EST
Tuesday, August 20, 2019 1:00pm-2:00pm EST
Safety Committee Training
In today's environment, school safety is an ongoing concern for school leadership. Maintaining an effective safety committee can be an important part of achieving greater employee participation in your overall safety program. Our safety training webinar provides the needed training and resources to keep school staff prepared and up-to-date on safety issues most important to their campuses.
View the PA State Act 44 for Safety Committee training schedule >
Events
CM Regent Insurance Company participates in several events and tradeshows each year that are focused on education. It is an opportunity to meet with our customers and hear firsthand their priorities when it comes to protecting their schools. Customer feedback is important to ensure our products and services continue to meet the needs of the education marketplace.
State of Education Report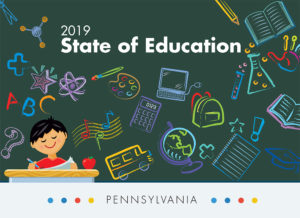 This report, spearheaded by PSBA and underwritten by CM Regent, contains information on a wide range of issues related to Pennsylvania's school districts, career and technical centers and intermediate units. While we believe the state of public education in Pennsylvania is strong, public schools are facing serious challenges that can impact student learning.
Ensuring Great Leadership Conference
We're proud to partner with WI CESA 6 to sponsor the Ensuring Great Leadership Conference, the first conference of its kind in the state. Educators will learn from four nationally recognized speakers followed by facilitated discussions led by Ted Neitzke, CESA 6 CEO, and Smart Thinking Podcast host.
Pennsylvania accounts only
Pennsylvania accounts only

A leading commercial property and liability insurance company dedicated to serving educational institutions.

Proudly providing school employee benefit products and third-party claims administrative services.