---
Keep your HVAC techs safe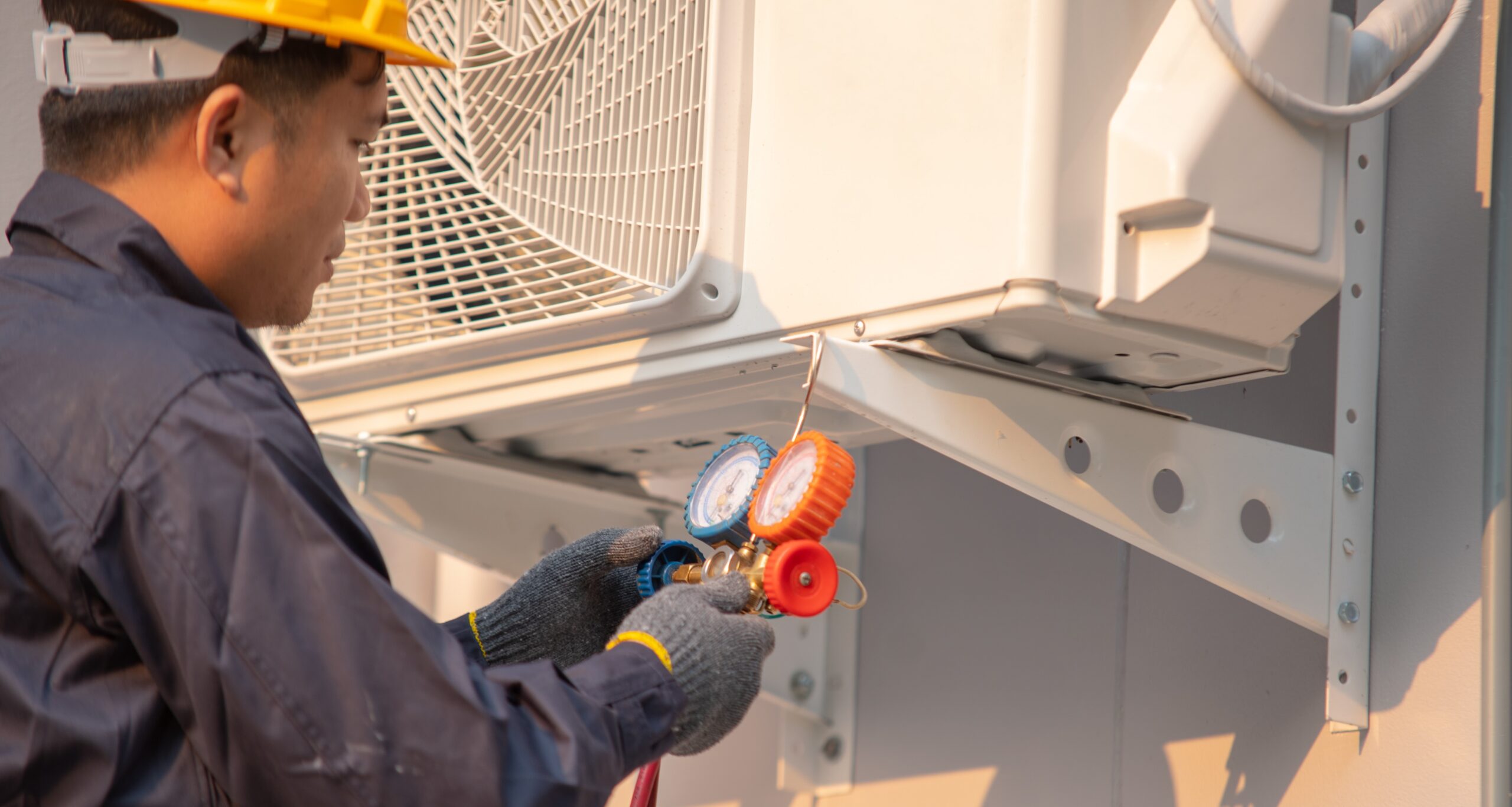 Today is National HVAC Tech Day — an opportunity for Americans to show their appreciation for the heating, ventilation and air conditioning technicians in their lives. These workers are particularly essential in schools, where it's important to have the right climate for learning. Over the past two years, HVAC technicians have become vital to school safety plans as educational institutions try to limit the spread of COVID-19.
It's essential for the technicians themselves to practice proper safety protocol. Here, CM Regent offers safety guidelines you can share with your HVAC workers:
Always wear protective gear. This includes:
A respirator to protect you from breathing in harmful fumes and particles.
A face shield or safety goggles to keep your eyes safe from dangerous liquids or particles.
Gloves and arm protectors when you handle any glass or sheet metal.
Slip-resistant shoes that will protect you from slipping when you are repairing leaks.
A hard hat to protect you from head injuries.
Do not take shortcuts. You may be tempted to rush while performing a repair, but you should always take your time. Shortcuts can often lead to dangerous situations — both for you and for the other people in your building.
Follow electrical safety procedures. This includes turning off all electrical equipment when you are working on it, using a lockout/tagout procedure for any equipment under repair, and making sure the ground and surrounding surface are dry before operating electrical equipment.
Handle chemicals safely. HVAC technicians typically handle a variety of chemicals—many of which can be dangerous if you are exposed to them. Of course, you should always wear the proper safety equipment, including gloves, arm protectors and goggles. But you should also be aware of the correct methods of storing these chemicals. For example, HVAC technicians often use pressurized gas cylinders. When these cylinders are exposed to hot temperatures and are being transported from one location to another, any type of bump in the road can cause them to explode. To avoid this, secure the cylinders in a special cart with a chain or strap and make sure valves are completely closed.
Examine your surroundings before moving forward. In any situation, take a moment to assess any potential hazards before you begin a repair or maintenance session.
For more information on building and grounds safety, click here.