---
Ergonomics in the Workplace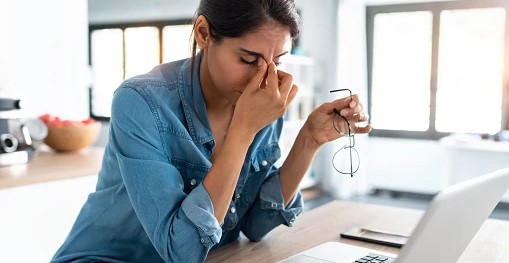 While school districts spend a great deal of time educating employees about fire safety, equipment safety and other important protocols, you may be neglecting an equally important safety topic: ergonomics. When a person sits at a computer desk for a long time, they are at risk for musculoskeletal disorders or eye strain. CM Regent offers the following tips employees can use to avoid eye, neck and back strain:
The computer screen should be no less than 20 inches from the individual's eyes, or about arm's length. If the monitor is too close or too far away, the user may have to squint or strain to see the screen, which could cause headaches.
The top of the monitor should be at, or just below, eye level. This helps keep the neck and back straight during extended periods of time at the computer.
Lighting in the room should not be too bright or too dim. Users should not have to squint because of glare or not enough lighting when they are reviewing documents.
For employees who stand in place for long periods at a time, keep workstations at waist level. This allows the user easy access to tools. Ergonomic mats can also help improve posture and reduce stress on the ankles, knees, hips and back.
Use ergonomic aids when you are at your workstation. These can include wrist rests and lumbar pillows that can help keep the torso and elbows at about a 90-degree angle with the upper legs.
Keep feet flat on the floor. If this isn't possible, then the user's feet should be fully supported by a footrest.
Provide adjustable seating. Sometimes, providing an ergonomic workplace for employees can simply be a matter of having chairs that aren't one-size-fits-all. Chairs should be adjustable both in height and in the angle of the back.
According to the Bureau of Labor Statistics, musculoskeletal disorders account for 33% of all worker injury and illness cases. In addition to providing tips for employees, you should also consider offering training. You will be amazed at how many injuries a staff in-service on ergonomics can avoid! For more information about workplace safety, visit cmregent.com.