---
Decorate safely this season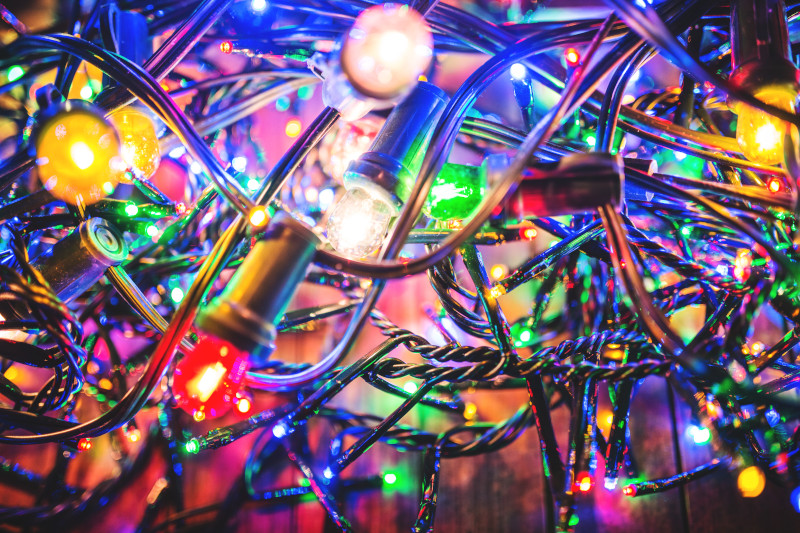 It's almost time for holiday decorating, and while staff may want to show their spirit with lots of lights and other decorations, it's important to set some ground rules. Here, we share basic safety reminders to reduce the potential for property loss and ensure occupant safety.
Lights
LED holiday lights are pretty, yes, but they can also be a major fire hazard. Follow these tips to use lights safely:
Only use string lights that have been tested for safety by a recognized testing laboratory such as Underwriters Laboratory (UL).
Check each set of string lights for frayed wires and cracked bulbs.
When connecting multiple string lights in series, never exceed the UL rating for each string light. The maximum combined wattage should not exceed 210 watts.
Unplug all string lights when leaving school for the day.
Never staple string lights to surfaces; instead, use adhesive light clips and hooks to affix them to walls and other surfaces. Staples put you and your students in danger of electrical shock.
Never light candles or permit open flames.
Keep all string lights out of reach of small children, who could pull on them.
Keep all string lights away from the floor to prevent a tripping hazard.
String lights should be plugged directly into a wall electrical outlet. Do not use a multi-outlet power strip, which can cause overheating and pose a potential fire risk.
 Other decorations
Lights aren't the only fire hazard during the holidays. If staff members become overambitious with their decorating, they can create situations that could be very dangerous.
For example, The National Fire Protection Association (NFPA) requires that combustible wall coverings (i.e., artwork, posters, teaching materials, etc.) not exceed 20% of a wall's surface area if the building is not fully sprinklered; decorations may not exceed 50% of a wall area even if your building is fully sprinklered. The NFPA also requires that decorations shall not be placed within 24 inches of ceilings in non-sprinklered buildings, and not within 18 inches of ceilings in sprinklered buildings. If you don't follow these guidelines and a fire starts, it could quickly become out of control.
The following are additional tips related to decorating for the holidays:
Place all trees away from heat sources and high-traffic areas.
Keep all tree decorations out of reach of small children.
Use tree decorations made only of plastic, foam or cardboard; never use glass or ceramics since they can result in a student injury.
Make sure any hanging decorations do not block security cameras or cause fire alarms to be activated.
Use only step ladders for hanging decorations. Never use tables, chairs or other surfaces in lieu of a ladder.
No one wants their holiday season marred by a fire, bad fall or dangerous incident with young children. Staff members should encourage one another to make safe choices.
For more information on potential fire or electrical exposures, check out some of our other safety resources.