---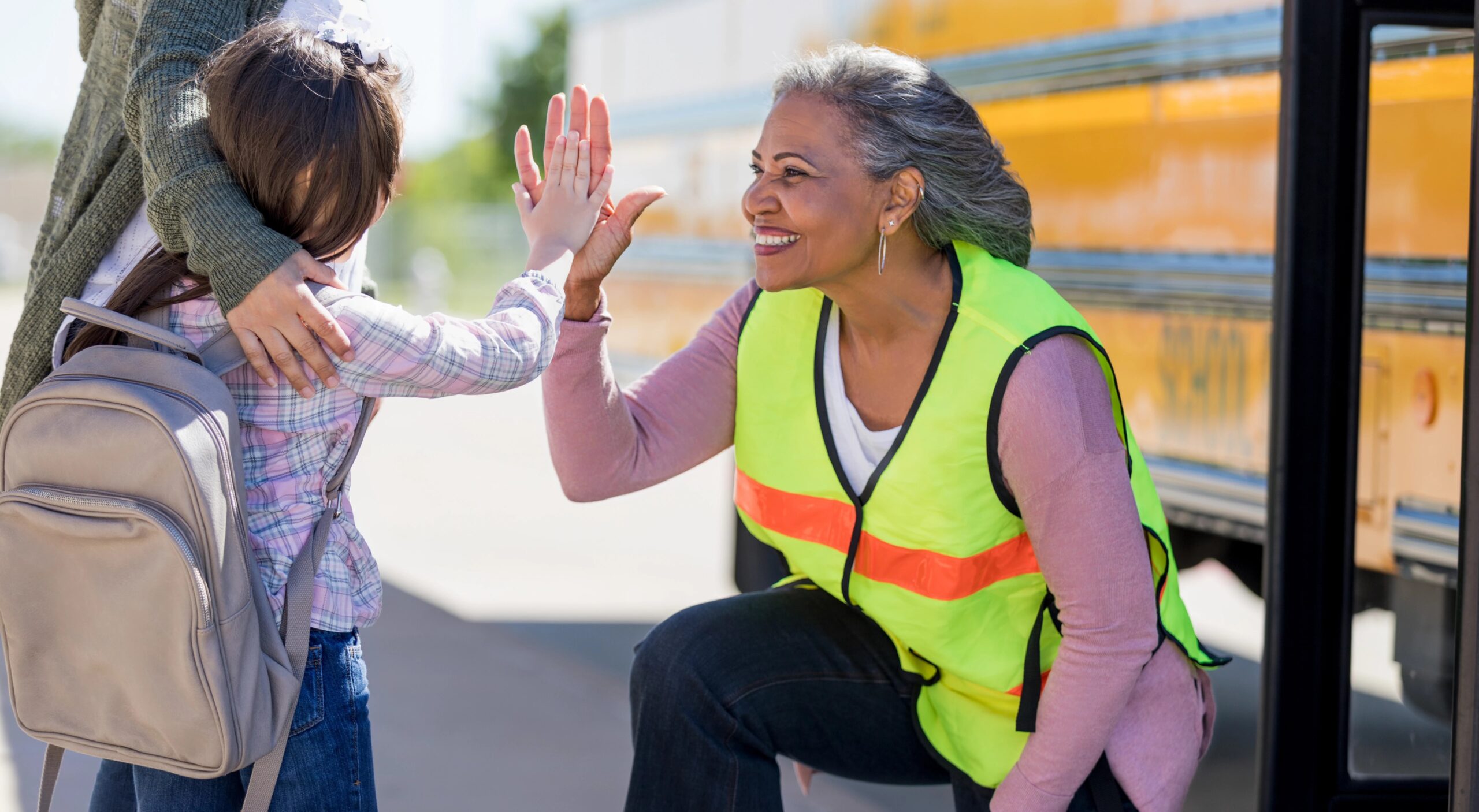 School districts work hard to make sure parents feel their children are safe on the bus. But children aren't the only people who are riding on the bus. The driver and other staff (such as field trip chaperones) should be taking steps for their own safety, too. CM Regent offers these suggestions for safeguarding the adults on the bus:
Wear the right footwear. Any slippery dress shoe may pose a hazard for men or women. Choose your shoes based on the environmental conditions each day. Over-the-shoe, slip-resistant coverings may give you the traction you need on snowy and icy days.
Monitor staircase treads. Buses should have a sufficient amount of tread on stairs so students and staff do not slip when climbing in and out of the bus.
Always use the handrail. Even if you think you are not in danger of falling on the stairs, you can always lose your balance. Do not turn around and talk to someone when using the stairs, because you risk missing the next step.
Do not run from the bus into a building. Even if it is raining hard, avoid the temptation to run. Water decreases your traction, and you are more likely to slip and fall.
Never walk backwards through the bus. Whether you are talking to a group of students or sweeping the floor, always watch where you are going. Otherwise, you are at risk of falling out the rear emergency door.
Handle keys with care. When you need to give keys to a bus mechanic or handle another driver's keys, always hand them directly to the other person. If you toss keys, the person who is catching them is at risk of being cut by the keys.
Communicate all safety rules. Every adult who is riding on a school bus should be aware of all safety measures. Emergencies happen, and if only the bus driver knows the evacuation plan, the situation could quickly become chaotic. All adults should take responsibility for making sure children follow the rules, including staying seated and facing front at all times.
Note the distance of the steps to the ground. This could change depending on where you park the bus, and minimizes the risk of falls.
For more information about safety during the school year, visit cmregent.com.