---
Avoid Static Working Positions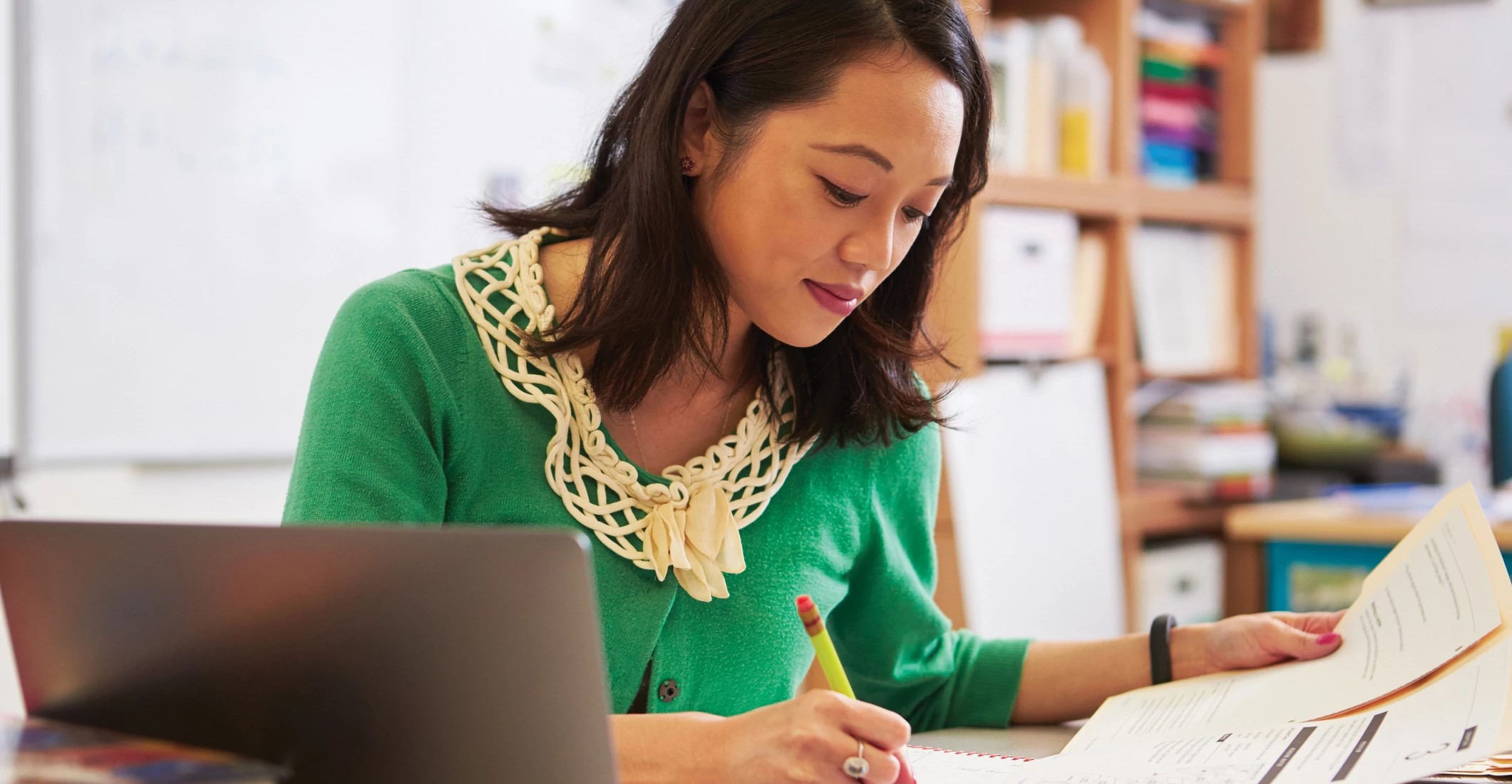 Whether a school district employee works in a classroom, at a desk, at a machine or some combination of all three, it is important that they remember to shift their position. Maintaining a static position for too long can have a negative effect on your health and work performance. The following are a few guidelines you can give your employees so they can keep moving in both small and large ways:
Sitting at a workstation
Do not sit in the same place for more than two hours at a time. Take a short walk down the hall, when possible, or take a bathroom break.
Sit up straight; do not slouch or lean. Follow the 90-degree rule when aligning your elbows, wrists, knees and hips.
If you are teaching a class for staff or students, give them opportunities to stand for breaks, or even while they are continuing the task.
Standing while working
Maintain proper posture and evenly distribute weight on both legs.
Do not stand in one place without moving for more than 15 minutes at a time.
Do not lean forward while standing. Make sure your neck is not bent while you are looking down at your workstation.
Avoiding eye fatigue
Aim for just the right amount of lighting in your workspace. Too much light causes glare and too little light makes it difficult to perform detailed tasks.
Control screen glare. You may need to use filter screens if you cannot adjust your workstation layout.
If you work behind a monitor for a long period of time, take breaks to stand up and look at objects of varying distance to avoid eye fatigue.
Blood circulation
If you sit in the same position for a long time, your blood circulation can decrease. Experiment with different types of sitting positions, such as using an exercise ball, to force you to move.
If you are feeling cold, stand up and walk around to circulate blood to your extremities.
Staff members can use electronic devices to track their number of steps, heart rate and other vitals. These devices can help them recognize when they have been in a static position for too long and remind them to get moving.
For more information on staying safe in the workplace, visit cmregent.com.