---
Prohibiting personal electrical appliances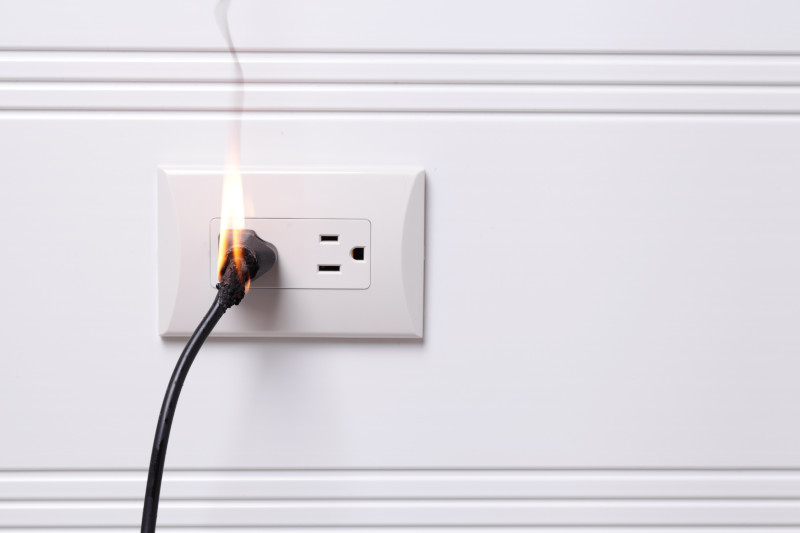 School district employees often want to bring electrical appliances—such as coffee pots, space heaters, fans or scent diffusers—to make their personal workspaces more comfortable. This can be a liability, as each of these appliances could cause safety hazards or result in an electrical fire.
It is recommended to establish a policy prohibiting personal electrical appliances in individual workstations or work areas outside of designated employee break rooms. Electrical appliances within employee break rooms should meet the following guidelines:
Make sure the appliances comply with Underwriters Laboratory (UL) or other nationally recognized testing laboratory safety standards for the intended use, and do not pose potential disruptions to the workplace.
Plug appliances into a permanent electrical outlet, rather than a power strip.
Power down and unplug appliances at the end of each workday and during extended building closures.
Only permit personal appliances designed and manufactured for commercial use to be used in the workplace.
Remove personal appliances immediately if there are any signs of damage/malfunction.
Position them to reduce power cord strain or damage.
Establish a regular schedule for cleaning and maintaining the appliances.
Space heater safety
CM Regent Insurance Company does not recommend or endorse the use of personal space heaters. Not only are they a fire hazard, but a space heater placed near a building's heating, ventilating and air conditioning (HVAC) system thermostat could counteract the building's system, causing certain areas to become overly hot or cold. If a large number of space heaters are used, the building's HVAC system may become unbalanced.
If an employee is injured as a result of a personal appliance in the workplace, the employer may be liable for a workers' compensation claim; regardless of who purchased the appliance. If, however, you have a very clear policy in place that prohibits or restricts the use of such appliances, you will reduce liability from personal injury or property damage exposure.
Explore these additional resources on how to protect your employees and property.