---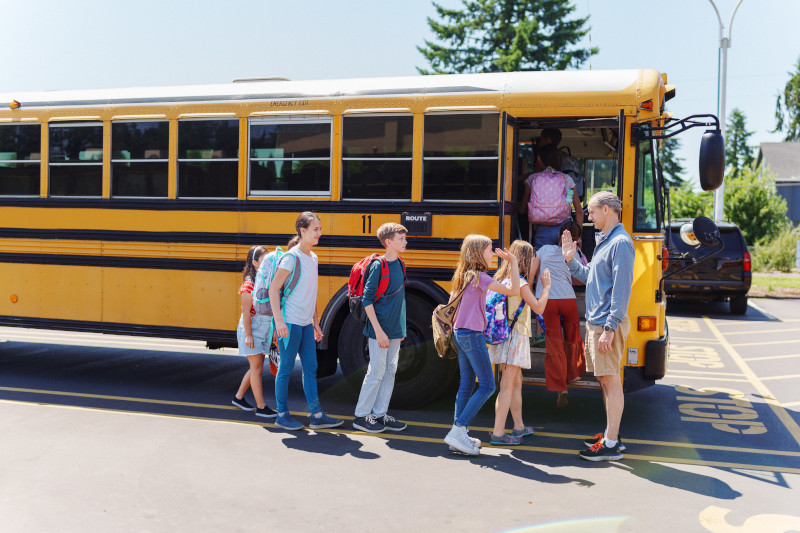 Your school environment should be a sanctuary for learning and growth, but if your parking lot is not safe, it can jeopardize the overall safety of your entire community. Here, CM Regent looks at some of the most common risks associated with school parking lots—and how you can decrease those risks.
Risks in school parking lots
One of the most common mistakes you could make is neglecting to replace signs in your parking lot and repaint lines (including crosswalks, parking spots and bus lanes). If you don't maintain these simple aspects of your school property, that could lead to collisions because vehicles and pedestrians aren't aware of the designated travel areas within your parking lot.
Traffic flow should consider pedestrian foot traffic to minimize foot traffic within or crossing designated vehicular travel lanes.
Another potential problem is a scarcity of experienced bus drivers. While the lack of bus drivers may not be a safety risk in and of itself; postponement or failure to provide formal school bus driver training in a rush to fill vacancies may increase motor vehicle or pedestrian collisions.
What you can do about it
Design your parking lot in a way that encourages drivers to make safe decisions. Traffic should follow a path of least resistance — with as few entrances and exits as possible — to deter drivers from making their own path. This will reduce the risk not only of motor vehicle incidents, but also of authorized people coming onto the property.
Make sure your parking lot is accessible. Traffic patterns and parking lots should follow all applicable engineering practices to accommodate those with mobility challenges. In particular, think about specific cases where accessibility accommodations may be warranted.
Maintain traffic control signs and painted lines. These will help clearly distinguish traffic patterns, speed limits, parking areas and areas reserved for emergency response vehicles. Ensure all traffic control devices and markings are compliant by consulting with your regional code office or department of transportation. Additionally, you can use pavement markings on crosswalks, curbs and accessibility ramps to help pedestrians stay on a guided path to their destination away from designated travel lanes.
Formal contract, reviewed by legal counsel, and certificates of insurance obtained for contracted transportation. Verify your transportation contractor is complying with any applicable regulations, especially if contracted transportation is utilized for extracurricular school activities.
Train each driver and evaluate to ensure they possess the driving skills required for the vehicle they are operating. A formal training schedule and course materials should be reviewed annually and after an incident, as well as evaluating motor vehicle records for each operator.
Parking lots may seem like a section of asphalt used to store vehicles, but they play a pivotal role in pedestrian and driver safety. These areas should be well maintained to allow for a seamless transfer of students/staff/parents to and from school.
For more information on pedestrian and vehicular safety, check out our other transportation resources.