---
Drive defensively at all times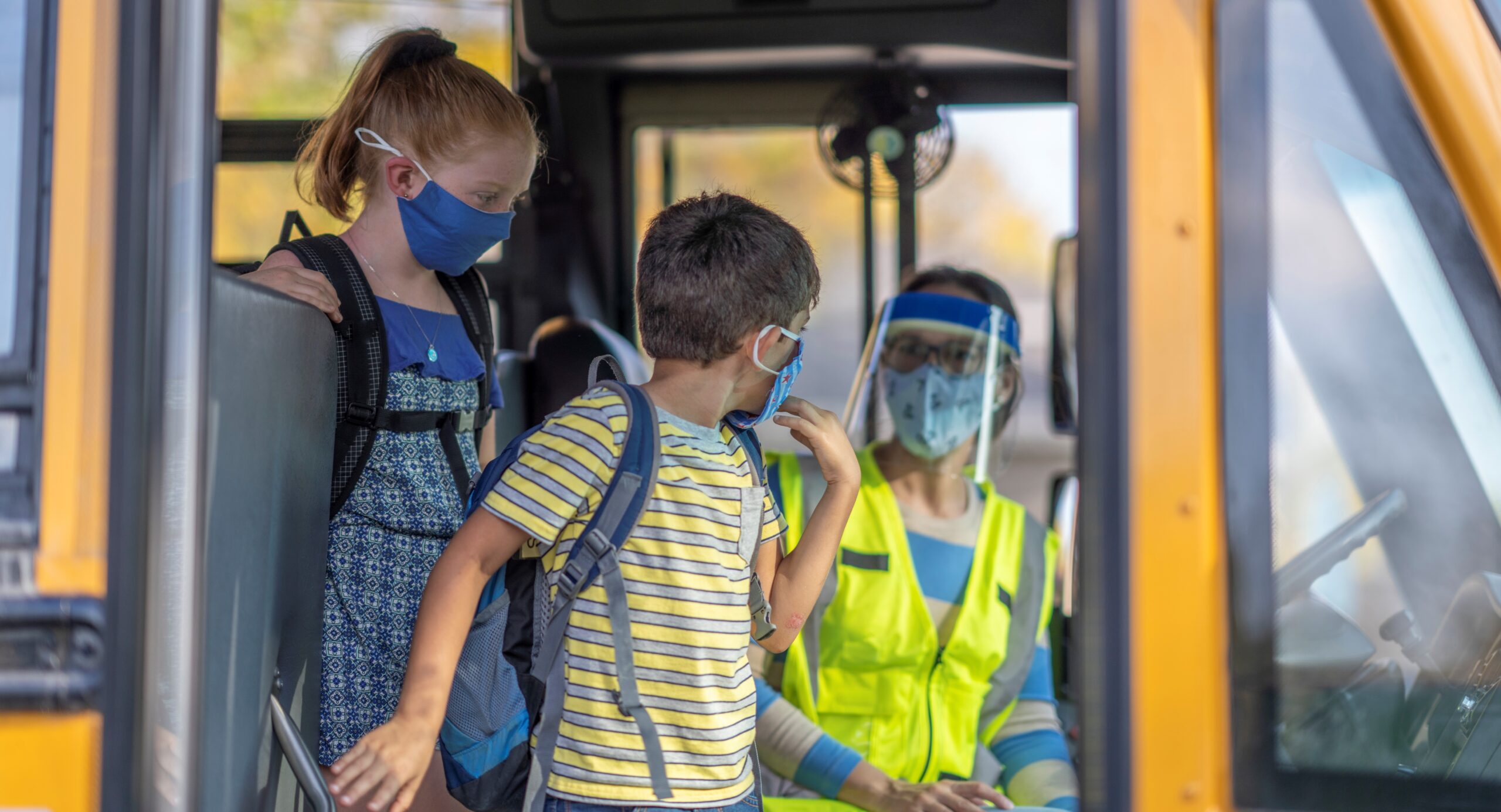 Whether you are driving a school bus or are a staff member traveling from one school building to another, it's important to keep your focus on safety at all times. The best way to do that in a vehicle is to practice defensive driving. CM Regent works with school districts across the state, providing tips for how you can avoid accidents and possible injuries or even death. Here are some of the most important things to remember:
Always keep a safe stopping distance between you and the vehicle ahead of you.
According to the National Highway Transportation Safety Administration, rear-end collisions are the most frequently occurring type of collision, accounting for about 1.7 million accidents each year. In some cases, such collisions occur because of circumstances out of your control. But, you can control how closely you are following another vehicle. Pick a stationary point ahead of you and start counting when the car in front of you passes it. There should be at least four seconds before your car passes the same point. Increase that number to five seconds when it is raining, six seconds when it is snowing and seven seconds when there is ice on the road.
Avoid unsafe situations.
Make yourself aware of the areas where road construction is occurring and try to find a different route. If that is not possible, scan the road ahead and watch for signage that indicates you need to merge lanes. Merge early so you can avoid being trapped in an unsafe situation.
Take extra care at intersections.
The second most frequently occurring type of collision is an impact from an angle, which occurs when vehicles merge into another lane without checking, and when one vehicle sideswipes another as the two are traveling in different directions through an intersection. Not only should drivers make sure they are correctly obeying traffic signs, but they should also scan the intersection ahead to check that other drivers are obeying them, too. Defensive drivers should:
Always use turn signals.
Cover the brake while passing through an intersection to be ready for an unexpected stop.
Never change lanes in the middle of an intersection.
Wait for traffic to clear before entering the intersection.
When you drive defensively, you are less likely to experience collisions — both those in which you are at fault, and those in which the other driver is at fault.
For more information about safety while driving, visit cmregent.com.