---
Back to school with safety in mind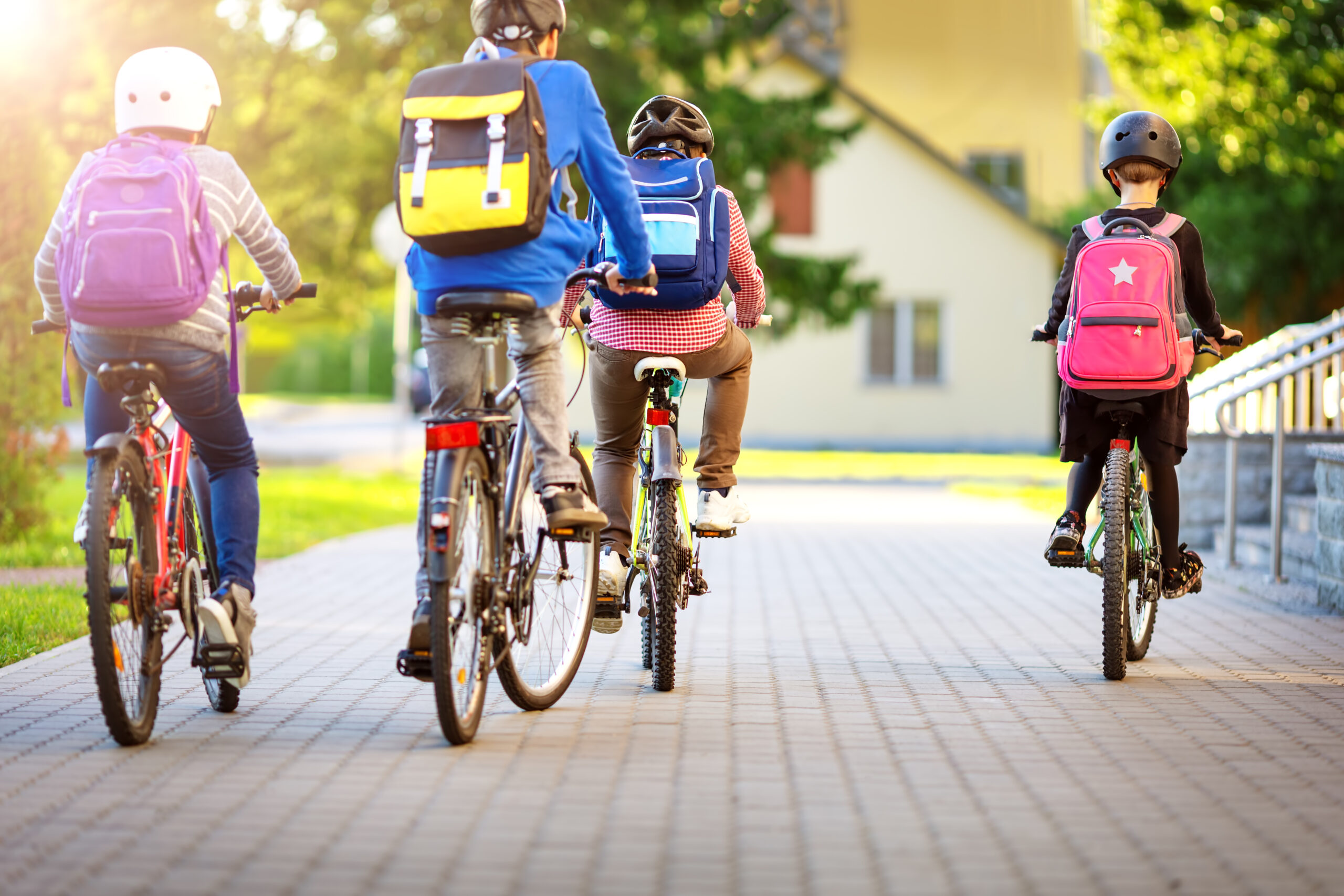 The excitement of a new school year is in the air. As you welcome your students and staff back for another great year of fun and learning, remember to keep safety at the forefront. Here, CM Regent looks at some of the areas where safety may be overlooked and how you can reduce your risks.
Storage and housekeeping
Clutter contributes to poor housekeeping in your buildings and can lead to trips, falls and other incidents. It's important to develop and adhere to housekeeping best practices to keep your classrooms, maintenance areas, kitchens and other spaces from becoming a hazard. Risks from poor housekeeping can range from a minor incident to a severe and costly injury.
Housekeeping can be incredibly helpful in maintaining safe storage and reducing clutter.
All areas of the workplace should be assessed to understand what housekeeping efforts are needed.
Supervisors should play a vital role in implementation and enforcement of housekeeping and storage areas.
Encouraging employees to spend a few minutes organizing and cleaning up their work areas can be beneficial in reducing clutter and lowering incident potential.
Cleaning products
Districts may include cleaning products such as disinfectant wipes, disinfectant sprays and hand sanitizers on classroom supply lists for students to bring from home. Although well intended, schools should evaluate their policy on donated products to minimize exposure or potential reactions from donated supplies.
Obtain a Safety Data Sheet (SDS) for each cleaning product brought into the school and keep it on file.
Review the SDS to determine if the donated product is incompatible with any other products currently in use within district buildings.
Refer to the SDS for specific guidelines on proper storage. Hand sanitizer, for example, is a flammable material and should not be stored near potential ignition sources.
The accumulation of excessive quantities of cleaning products can create storage issues. It can also be costly to dispose of large quantities of unused hazardous substances.
Playgrounds and student safety
Most playground injuries occur from falling off playground equipment.
Assess your playgrounds to confirm adequate protective surfacing material is present.
Depending on the type of protective surfacing material present on your playground, the depth should be between six and nine inches.
When children ride their bikes to school or as part of the curriculum, encourage them to wear a helmet and know how to wear it properly.
Helmet use can significantly reduce the risk of head injury.
Bike helmets can be hazardous, however, when children are playing on or around playground equipment. Playground staff should inform children to remove their helmets before entering the playground area.
Be aware of how much weight children are carrying in their backpacks.
Children can incur back injuries from carrying heavy loads, even over short periods of time.
Backpacks should not be used on or around playground equipment.
Drawstrings on jackets and sweatshirts, along with ID badges around students' necks, can get caught on playground objects.
Staff members should recognize these hazards and ensure they are removed before the student is permitted on the playground.
Complacency: the enemy of workplace safety
Incidents are not always the result of a physical hazard but can often be attributed to complacency. Allowing autopilot to take over when navigating familiar surroundings may be the cause of an otherwise preventable incident.
Always remain aware of your surroundings, no matter how often you navigate the area.
Employers should constantly continue their efforts to raise and maintain awareness, as well as implement controls and policies that assist in establishing a safe workplace.
Anything can change in a year, month, day, or even a few seconds. A constant state of awareness, coupled with the ability to assess routine tasks, can be vital to the avoidance and prevention of an incident.
Check out our other safety resources for your students and staff.