Events
Continous learning and discussing issues with peers are two important ways school management can keep up-to-date on school safety issues. CM Regent Insurance Company® participates in both by providing ongoing training and attending events that bring together school professionals.
Safety Committee Training
In today's environment, school safety is an ongoing concern for school leadership. Maintaining an effective safety committee can be an important part of achieving greater employee participation in your overall safety program. Our safety training webinars provide the needed instruction and resources to keep school staff prepared and up-to-date on safety issues most important to their campuses.
View our Safety Committee training schedule >
Events
CM Regent Insurance Company participates in several events and tradeshows each year that are focused on education. It is an opportunity to meet with our customers and hear firsthand their priorities when it comes to protecting their schools. Customer feedback is important to ensure our products and services continue to meet the needs of the education marketplace.
CM Regent sponsors the Wisconsin CESA 6 Smart Thinking Foundation Grant Program.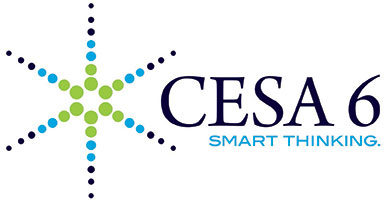 CM Regent Insurance Company is pleased to work with our partners at CESA 6 and the Smart Thinking Foundation grant program to help further educational initiatives in Wisconsin. We know education is of vital importance to the future prosperity of the state, and we are proud to help support districts, educators, and students. With this grant, CESA 6 will be able to provide the necessary dollars to advance important work.
We congratulate all the 2021 grant recipients:
Alma Center-Humbird-Merrillan
Bruce School District
Cedarburg School District
Cochrane-Fountain City
Frederic School District
Gale-Ettrick-Trempealeau School District
Gillett School District
Laona School District
Luck School District
Marathon County Special Education
Marathon School District
Marshfield
North Lakeland
Parkview School District
Riverdale
School District of Brown Deer
School District of Niagara
Shiocton School District
Stockbridge
Sturgeon Bay School District
Waupaca
Three Lakes School District
Williams Bay
Horicon
Lomira School District
Manitowoc Public School District
Marshall Public Schools
Mellen School District
Menasha
Reedsville School District
Roncalli Catholic Schools
Shoreland Lutheran High School, CESA6
Cochrane-Fountain City School District
School District of Manawa
Southern Door County School District
Fond du Lac
Berlin Area School District
Luxemburg-Casco School District
Luxemburg-Casco School District
St. Mary's Springs Academy
Valders Area School District
Wisconsin Rapids Public Schools
(West Bend School District)
Dodgeville School District
Parkview School District
Mount Olive Lutheran School
Plymouth Joint School District
Tri-County Area
Kaukauna Area School District
Wautoma Area School District
School District of Sheboygan Falls
Campbellsport School District
Diocese of Madison
Our Lady of the Assumption Catholic School
Johnson Creek School District
Freedom Area School District
Holy Hill Area School District

A leading commercial property and liability insurance company dedicated to serving educational institutions.

Proudly providing school employee benefit products and third-party claims administrative services.